Wedding Photography Bishops Stortford – September 2016: Back in September, I photographed Ola and David's wedding in Bishops Stortford, Hertfordshire.
I arrived at the family home where the groom was getting ready. It was forecast to be a wet day.
We did manage to get outside in the back garden for a couple of photos as it was very light drizzle.
I then went to the couple's home where the bride and bridal party were getting ready. Yellow Lizard Media (http://www.yellowlizardmedia.co.uk/) were the videographers on the day.
The ceremony took place at St James The Great Church in Thorley. They also had Chris Webb the Toastmaster (http://www.the-toast-master.com/) who I have worked with a few times.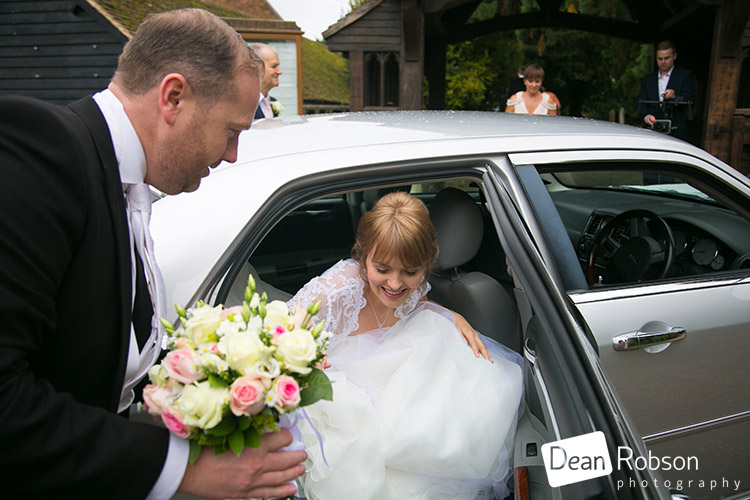 We took a few family photographs in the church as it was still raining before heading to the marquee.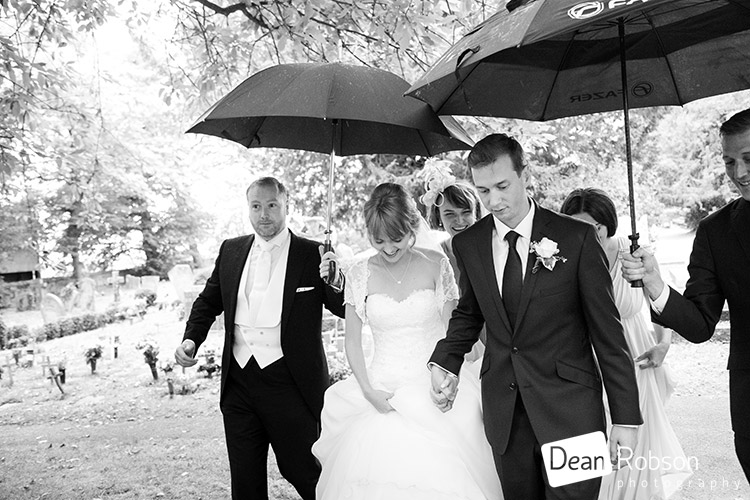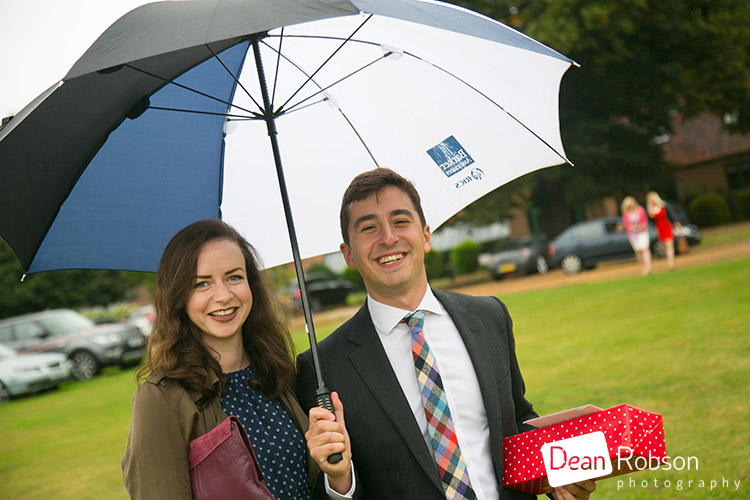 We arrived at the marquee in Bishops Stortford where the champagne reception was taking place.
The couple entered the marquee to a Russian tradition of "pie and salt" which is offered to newlyweds by both parents as a symbol of health, prosperity and long life. They both take a bite and the groom has salt as after that all days will be sweet.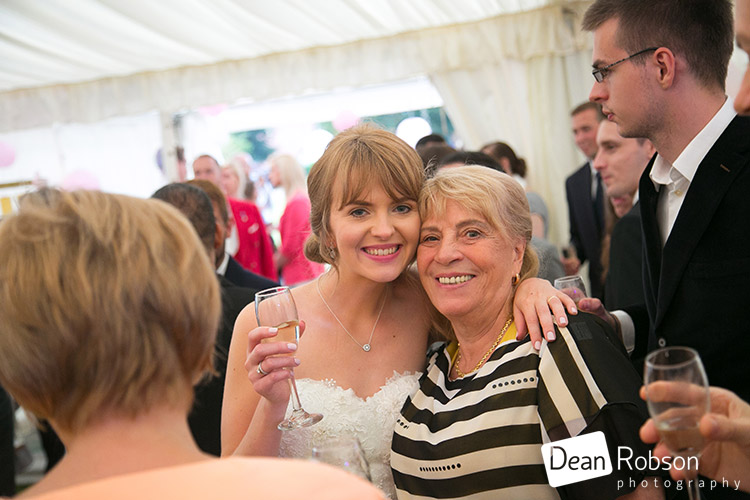 After many candid photos inside the marquee, we went outside for a few photographs as the rain was looking to stop.
Just enough time for a big group photo and some wedding portraits in the orchard.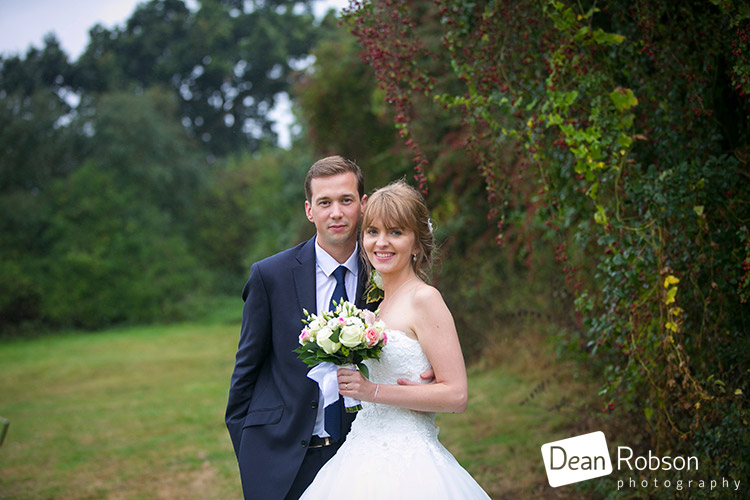 After the meal, the couple cut their wedding cake and the speeches began.
The evenings entertainment was provided by DJ Fred as well as a 12 piece band called The Mini Big Band (http://www.theminibigband.co.uk/) who sounded fantastic!
I had an amazing day with Ola and David. It was also great to work alongside Chris the toastmaster as well as Scott and his video team.
By Dean Robson LBIPP (Blog feature written November 2016) – Qualified and Professional Wedding Photographer based in Sawbridgeworth – Wedding Photography Bishops Stortford – September 2016 by Dean Robson Photography Natural Wedding Photography for Hertfordshire and Essex.