Maylands Golf Club Wedding Photography Winter: On Thursday I photographed Leisha and Les' wedding at Maylands Golf Club (http://www.maylandsgolf.com/venue-hire/weddings/) near Romford in Essex.
I arrived at the family home on the afternoon of the wedding where the bride and bridal party were getting ready. It was a dry, sunny, but chilly December day.
I then took the short journey to Maylands Golf Club and caught up with the groom and his best men. We managed to get outside, although it was a little bit fresh.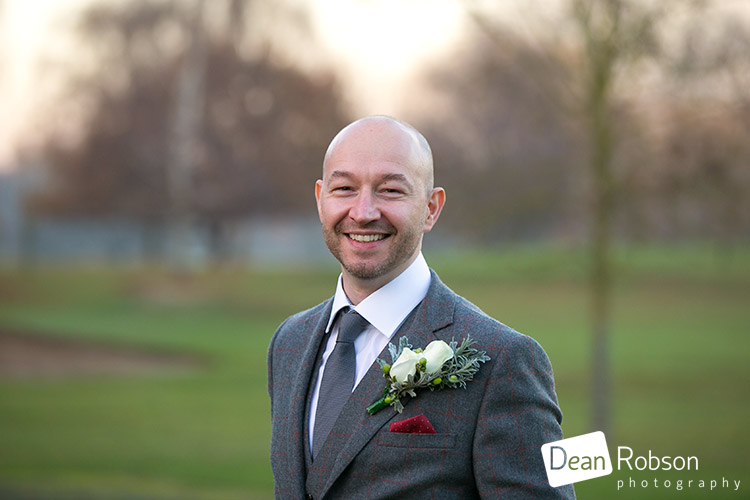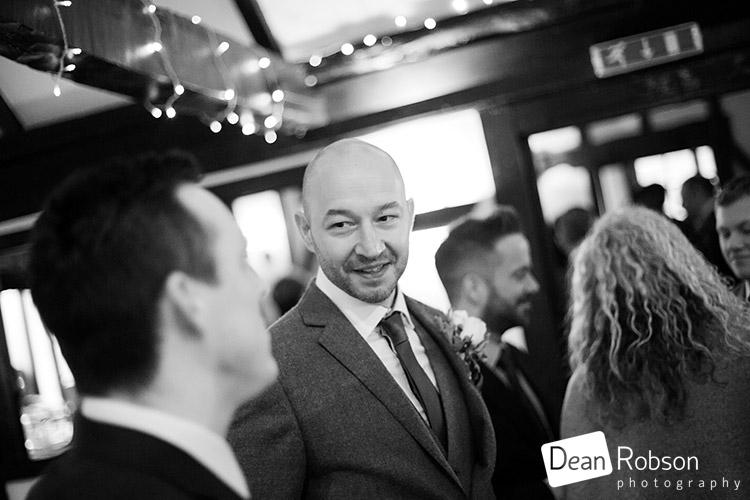 It wasn't too long before the bride arrived in a lovely camper van provided by V-Dub Rides (http://www.vdubrides.co.uk/). Being a 4pm ceremony in December, the daylight was just fading.
After the ceremony we did pop outside for a couple of photographs, as the couple really wanted some photographs with the camper van.
Then we warmed up and had a few family group photographs during the drinks reception.
It was then time for the wedding meal followed by the speeches.
Once the dance floor area was cleared ready for the evening party, we had a very quick opportunity to take the big group photograph.
This was followed by the cake cutting and first dance. The entertainment was provided by Eternity Events (http://www.eternityeventsessex.co.uk/).
I had a fun day with Leisha and Les, and it was also good to see a few familiar faces at the wedding, as I photographed another family wedding for them in 2012.
By Dean Robson LBIPP (Blog feature written December 2016) – Qualified and Professional Wedding Photographer based in Sawbridgeworth – Maylands Golf Club Wedding Photography Winter 2016 by Dean Robson Photography Natural Wedding Photography for Hertfordshire and Essex.