Waltham Abbey and Gaynes Park Wedding Photography: On Friday I photographed Deanna and Giuseppe's wedding which took place in Waltham Abbey Church and also at Gaynes Park (http://www.gaynespark.co.uk/) near Epping.
I was working alongside Garrett and Dave from Inverve who were the videographers for the day. They were really easy to work with and it made for a fun day! I met up with the girls at the family home for the getting ready moments. As a professional photographer that specialises in natural looking photographs, it is my aim to capture all the reaction and expression from the wedding and to tell a story of the day, and not forgetting about all the finer details that the couple have put their effort into making their wedding perfect.
Deanna luckily read her letter from Giuseppe before having her make up done, as there were a few tears.
Not everyone gets dressed up though…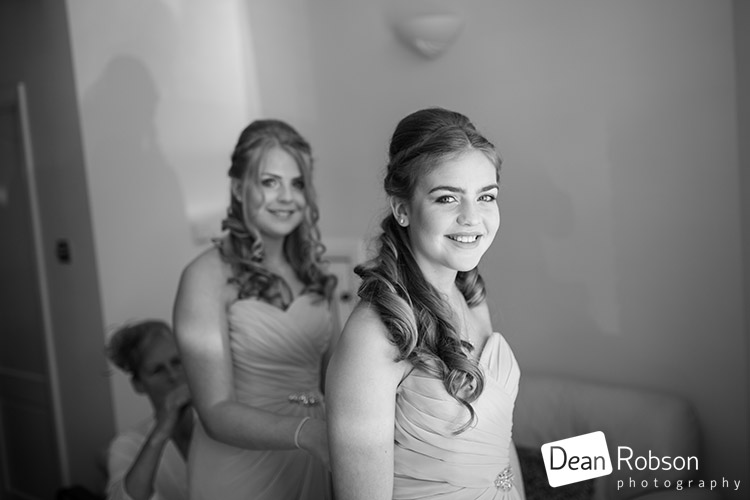 I then took the short journey to Waltham Abbey Church and caught up with the groom.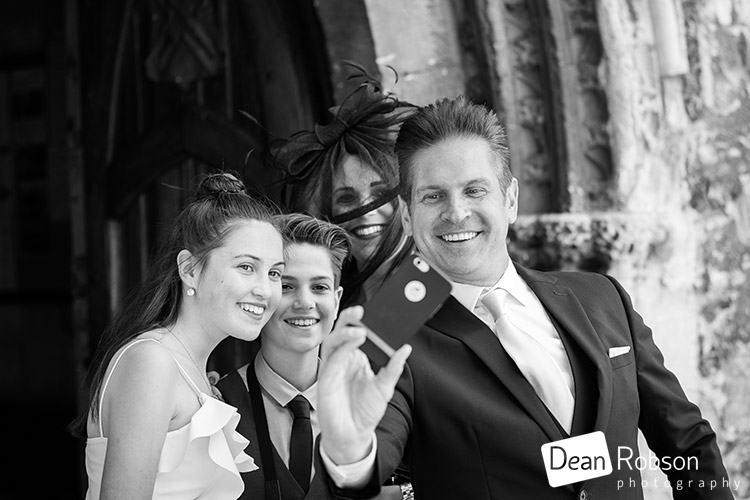 After giving the couple the opportunity to greet their guests, we then had a few photographs in the Abbey Gardens.
We then went to Gaynes Park where the wedding reception took place.
After some candids, and family group photographs outside the Orangery, we then went for the wedding portraits utilising the amazing grounds that Gaynes Park has to offer.
It was clear enough to see the Shard from the London Lookout.
As it was cloudy, I wasn't sure if there would be the perfect sunset, so I took a dramatic sky shot just in case.
After the first dance, the sunset had made an appearance, we just had to grab it!
Just before I left, I took this beautiful photograph with the pavilion all lit up with twinkle lights. I had a lovely day with Deanna and Giuseppe, and it was a pleasure to photograph their wedding.
By Dean Robson LBIPP (Blog feature written August 2017) – Qualified and Professional Wedding Photographer based in Sawbridgeworth – Waltham Abbey and Gaynes Park Wedding Photography 2017 by Dean Robson Photography Natural Wedding Photography for Hertfordshire and Essex.