Aldwick Court Farm Vineyard Wedding Photography: On Saturday I ventured to the West Country to photograph Lauren and Paul's wedding which took place at Aldwick Court Farm and Vineyard (http://www.aldwickcourtfarm.co.uk/) in Redhill, just South of Bristol. I knew Lauren and Paul through some mutual friends and it was a real honour to be asked to shoot their day.
I arrived at Aldwick Court Farm and Vineyard on the morning of the wedding. It really is a lovely location and they produce their own local award winning wine. The weather forecast was for sunshine all day, but with a nice breeze which just took the edge off of the heat.
The bride and bridesmaids were getting ready in The Forge Guesthouse.
The wedding flowers were gorgeous and produced by a good friend of Paul's, Simona Stuchlikova.
The groom arrived nice and early and we got a couple of photos with him and his grooms men.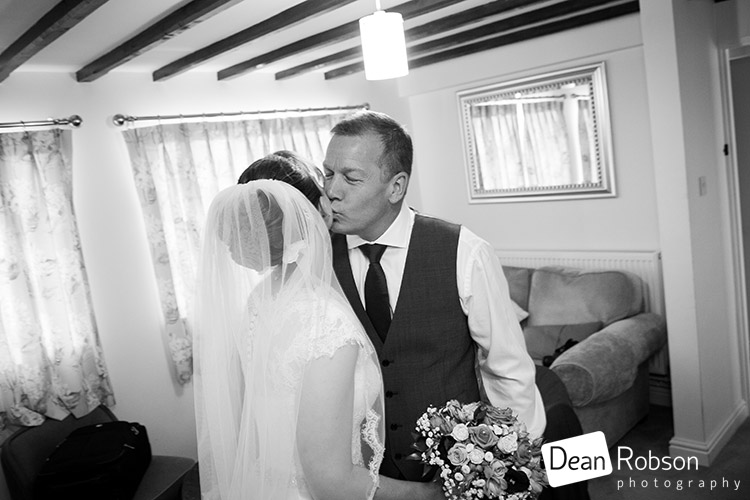 It was soon time for the wedding ceremony.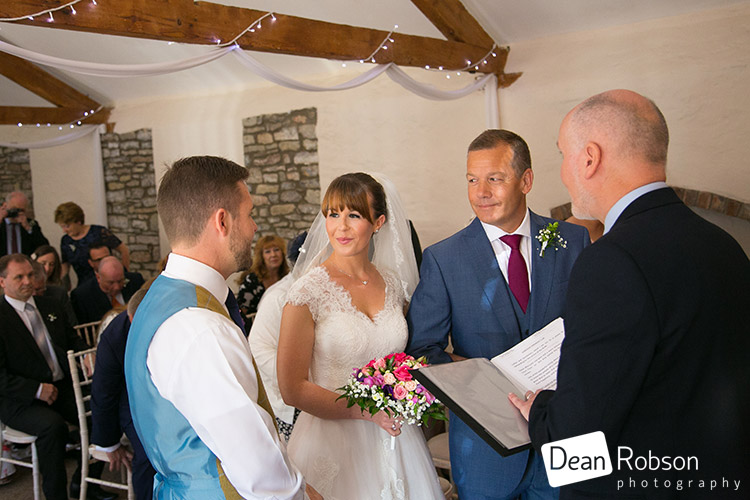 After the ceremony we all headed outside onto the patio for the drinks reception.
After some candid photographs we then had some family group photographs.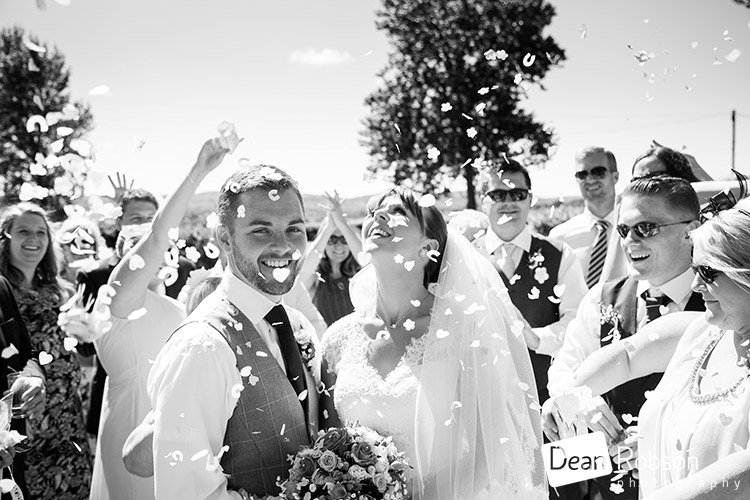 We went for a very quick portrait shoot as the midday sun was just a bit too bright for photographs in the vineyard and it was very warm.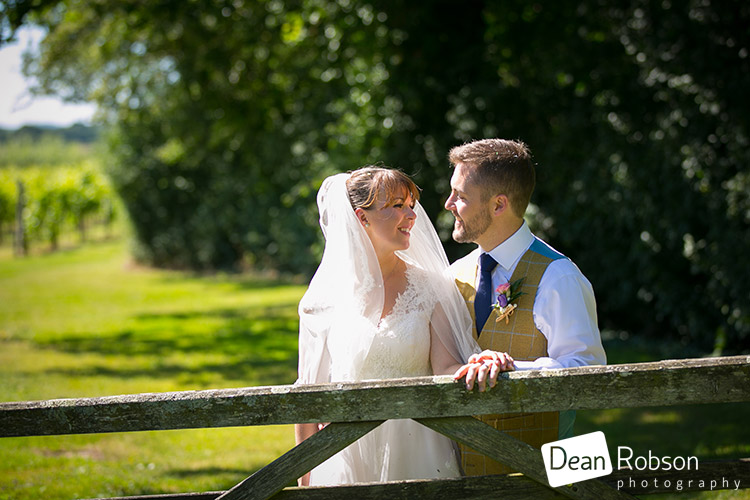 We found a lovely shaded area which worked well.
Then everyone headed in for the wedding breakfast produced by Taste Buds (http://www.taste-buds.co.uk/).
After the speeches we went out for the wedding portraits as the evening light was now perfect for them.
Bristol Magician Darren Campbell (http://darrencampbellmagic.co.uk/) was entertaining everyone with his amazing talents!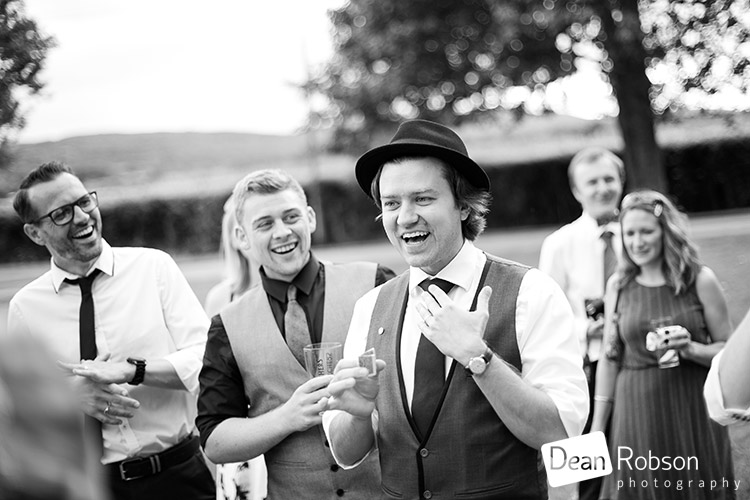 It was time for the cutting of the cake and the first dance. The evenings entertainment was by Ryan's Entertainment Disco and Karaoke.
I had an truly awesome day with Lauren and Paul and it was fun being back in the West Country for the day.
By Dean Robson LBIPP (Blog feature written August 2016) – Qualified and Professional Wedding Photographer based in Sawbridgeworth – Aldwick Court Farm and Vineyard Wedding Photography by Dean Robson Photography Natural Wedding Photography for Hertfordshire, Essex and beyond.