Last weekend I photographed this wedding for Natalie and James which took place at the lovely Gaynes Park (www.gaynespark.co.uk) near Epping, in Essex.
I met up with the girls at the Waltham Abbey Marriott Hotel where they were getting ready.
I then moved on to Gaynes Park where the ceremony and reception were due to take place. Gaynes Park is an award winning venue with fabulous gardens and scenic locations.
The bride arrived shortly after.
We then took the short walk to make an amazing entrance to the wedding ceremony which was taking place in the orangery.
The couple had Ted Prior the Toastmaster (www.toastmaster-tedprior.com) assisting them throughout the day. I have worked with Ted many times now and always find it a privilege as he is extremely helpful especially during the group photographs in between a couple of rain showers.
I then took the couple for a romantic shoot utilising some of the lovely locations around the venue.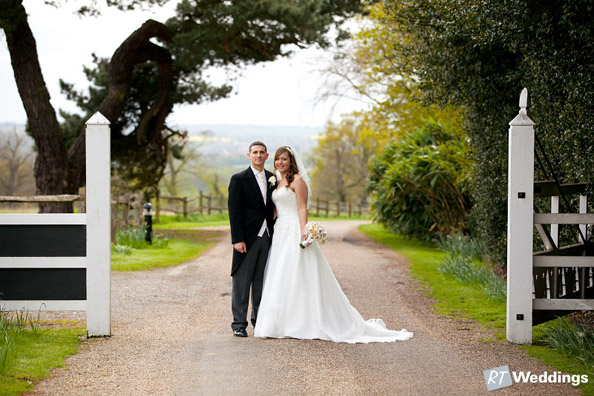 We returned for the wedding breakfast, the food was amazing! Then the speeches started.
After reading the Gaynes Park facebook page before the wedding I read about the amazing fields of yellow down at the entrance to the venue and couldn't resist taking a look. I have to give huge thanks to Ted for making this possible as he put on his chauffeur hat for ten minutes. It was well worth the trip!
Robert Fox (www.R-Fox.co.uk) Magician and Mind Reader was on hand to entertain the guests.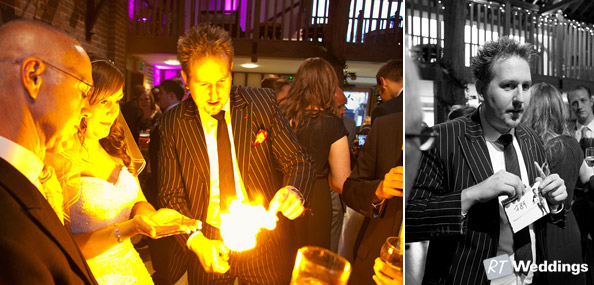 It was time for the cutting of the cake and the first dance. The couple had a live band which was good. All of the coloured lighting at the venue and the dance floor was provided by Lovelight Entertainment (http://lovelightentertainment.co.uk/) which made it very colourful in various changing shades of pastel.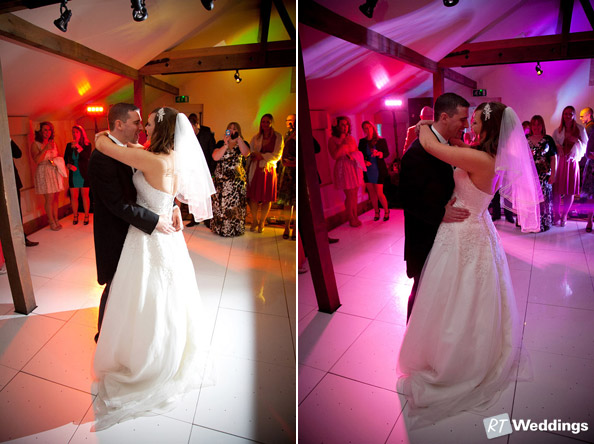 I had an amazing time photographing Natalie and James' wedding and it was great to be at Gaynes Park again. The weather on the day was pretty mixed, with quite a few rain showers, but we were able to work around it as best as we could.
By Dean Robson LBIPP – RT Weddings (May 2012) Qualified Member of the British Institute of Professional Photographers – Professional Wedding Photography for Essex and Hertfordshire