On Sunday I photographed a wedding for very good friends of mine, Jenna and Stuart at the Reid Rooms in Margaret Roding in Essex (www.thereidrooms.co.uk), a venue I know very well.
I arrived at the brides family home nice and early to capture all of the getting ready shots, hair, make-up and accessories. I was working alongside videographer Dave from BVS Digital (www.bvsdigital.net) who I have worked with before. The florist for the day was Aqua Flower Creations (www.aquaflowercreations.co.uk) and as you can see from the photos they looked amazing!
I then left the girls and met up with the groom at the church in Aythorpe Roding. He had arrived in a sports car, a special surprise from his family. Apparently the car was identical to the Mustang called "Eleanor" in the hit film "Gone in 60 seconds"…
I captured some guest arrival shots before capturing the brides arrival.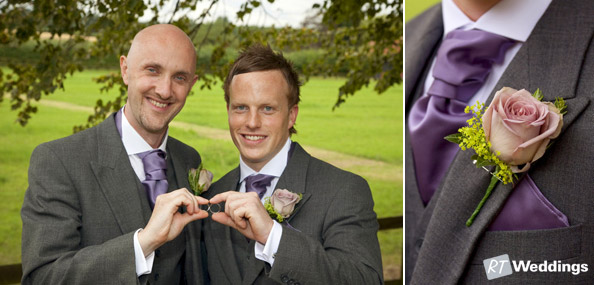 The Revd at Aythorpe Roding Church really doesn't approve of photographers and certainly doesn't allow any photography (even without flash) during the ceremony as I found out. Unfortunately this meant that I wasn't able to capture those special moments in the church. Normally I would capture the exchanging of rings, the marriage vows, any special readings, that first kiss and all the emotions surrounding it. It is definitely worth checking with your church before you get married to find out if they have any rules regarding photography so not to disappoint. After the ceremony I took a few group shots outside and then the confetti.
We then moved on to the Reid Rooms which is an absolutely fantastic wedding venue (www.thereidrooms.co.uk) where I took the main group shots, some romantic photos and candid guest shots.
You cant plan for everything, but it is great when moments like this happen… the bride had a butterfly theme and one landed on her head.
It was then time for the wedding breakfast to commence, and of course the speeches.
The evening party began and it was time for the first dance and the musical entertainment was provided by my good friends at Piano DJ (www.pianodj.co.uk) and a great job they did too. (Their lighting during the dance was fantastic, thanks guys!)
I had a fantastic time photographing Jenna and Stuart's wedding day and I hope they like their photos. If you would like me to photograph your wedding please do get in touch (www.deanrobsonphotography.co.uk).
By Dean Robson – RT Weddings (August 2010) Professional Wedding Photographer for Essex, Hertfordshire and Kent