The Fennes Wedding Story Wedding Photography: On Saturday I photographed Gemma and Billy's wedding at The Fennes (https://www.fennes.co.uk/) near Braintree, in Essex.
My aim was to tell the story of Gemma and Billy's day through my photographs. There is a mixture of natural, candid as well as a few posed up classic wedding photographs. Capturing the true emotion and genuine smiles is important for me especially when people of unaware. I was working along side Matt from 3 cheers media (http://www.3cheersmedia.com/) who I've worked with before and we work well together enabling us to get the very best for our clients. I met up with the bridal party who were getting ready at The Fennes. The weather was a bit cooler than the 35 degrees we have been experiencing, although it was still very warm, and there was a strong cooling breeze which helped.
The wedding hair was by Leanne Van N?iekerk (http://www.lbridalstylist.co.uk/).
It wasn't long before the groom arrived.
I recognised the best man from the wedding I shot the previous week where he was a guest, small world!!
It was time for the bride to get in the dress.
The couple opted for an outdoor ceremony and it was beautiful!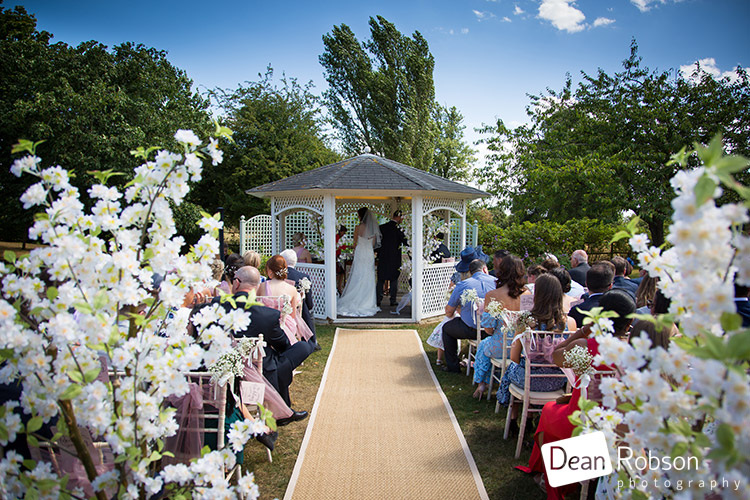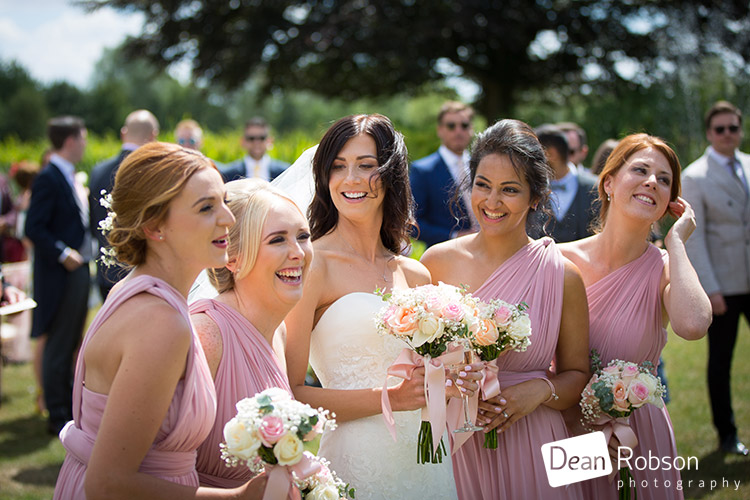 After lots of candid photographs, we took the couple for their wedding portraits utilising the gorgeous surroundings at The Fennes.
There was time for some family group shots etc.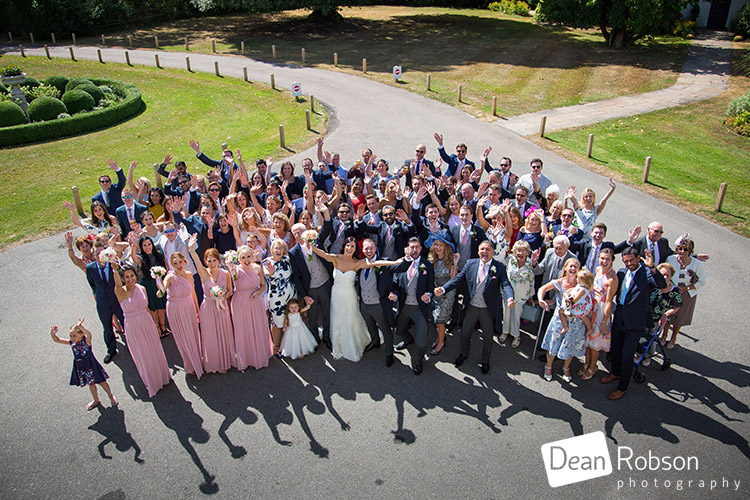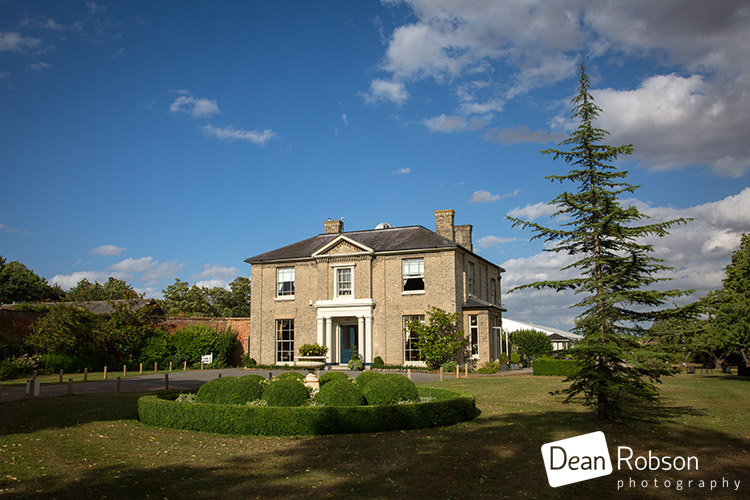 The Fennes has a large permanent marquee at the rear of the house for the reception, and it looked amazing!
After the meal and the speeches, we popped outside for a couple more wedding portraits making the most of the soft evening light.
We even managed to get one of my dramatic sunset style photographs too! I had a lovely day with Gemma and Billy, and I wish them all the success for the future in their new life as a married couple. The team at The Fennes were great, and very helpful, and it was absolute pleasure to work alongside Matt the videographer again.
By Dean Robson (Blog feature written July 2018) – Qualified and Professional Wedding Photographer based in Sawbridgeworth – The Fennes Wedding Story Wedding Photography by Dean Robson Photography Natural Wedding Photography for Hertfordshire and Essex. Proud to be a recommended Supplier at Blake Hall.