Colville Hall Wedding Photography: On Saturday I photographed Sian and Matt's wedding at Colville Hall (http://www.colvillehallwedding.co.uk/) in White Roding, near Hatfield Heath in Essex.
This was my first wedding at Colville Hall, which incidentally is one of the closest wedding venues to where I am based. I was so pleased to see the weather had improved from the couple of days of rain we had previously. My aim was to capture the wedding story for Sian and Matt as photographs, with focus on the emotion and events taking place as well as a few posed up shots. Colville Hall has a historic Essex wedding barn which lies within the remains of an ancient moated site. Although the venue is deep in the peaceful Essex countryside, it isn't too far to get to from Chelmsford or Bishop Stortford.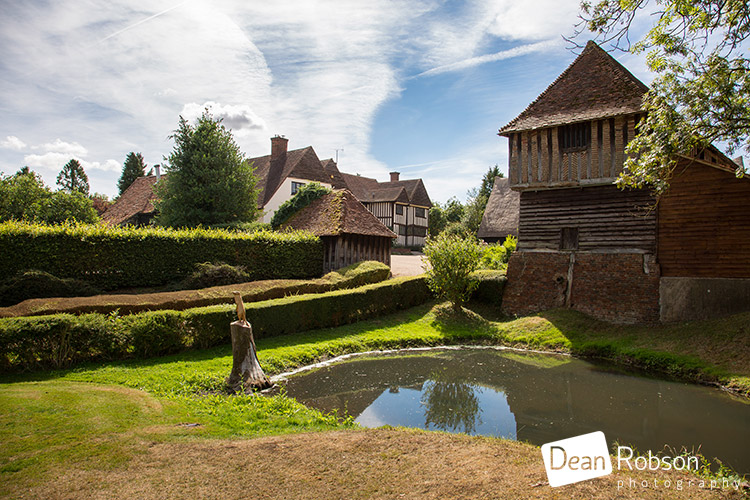 The courtyard up by the Orchard Barn is beautiful, and the Court House is very picturesque.
The bridal party arrived and were making last minute preparations in the Stable Block before getting changed into their wedding outfits.
The wedding flowers were provided by Flowers by Amanda Jane (https://www.flowersbyamandajane.co.uk/) and were stunning.
The boys were getting ready in the Old Dairy.
After I few photographs I went back to the girls, and the bride was putting on her dress.
After a couple of photographs we headed to the Orchard Barn for the wedding ceremony.
After the ceremony everyone headed down to the area around the Mill Pond Barn for the drinks reception.
After some candids, and some group photographs, I took the couple for their wedding portraits utilising the beautiful grounds and gardens that Colville Hall has to offer.
We managed to get a big group photograph in front of the Mill Pond Barn before everyone headed inside for the wedding breakfast and speeches.
The table plan was very unique. It was the grooms handy work, made from copper piping… what a fabulous idea!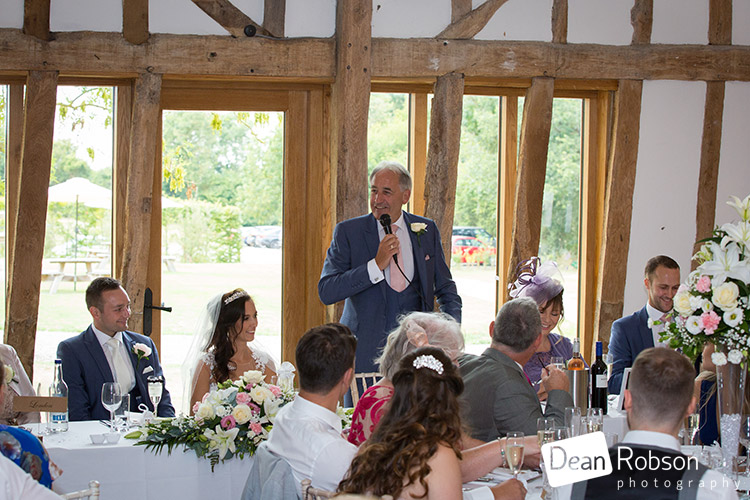 After the meal I took the couple for a few more photographs as the light was a bit softer.
Lovelight Entertainment (http://lovelightentertainment.co.uk/) were looking after the evening party as DJ and venue lighting specialists. I work with Lovelight a lot and am happy to recommend them to anyone who's getting married and wants the very best evening party with beautifully themed lighting.
We also had the opportunity to get a couple of dramatic evening shots (not quite a sunset, but still very beautiful!).
I had a lovely day with Sian and Matt, as well as Jill and the great team at Colville Hall.
By Dean Robson (Blog feature written August 2018) – Qualified and Professional Wedding Photographer based in Sawbridgeworth – Colville Hall Wedding Photography by Dean Robson Photography Natural Wedding Photography for Hertfordshire and Essex.