Royal Chace Hotel Wedding Photography: On Saturday I photographed Samantha and Maceij's wedding which took place at Cheshunt Registry Office and the Royal Chace Hotel (https://royal-chace.com/) in Enfield.
I arrived at the family home on the morning of the wedding where both the bride and the groom were getting ready, although in different areas of the property. The bride being a florist had done all her own flowers and they looked beautiful!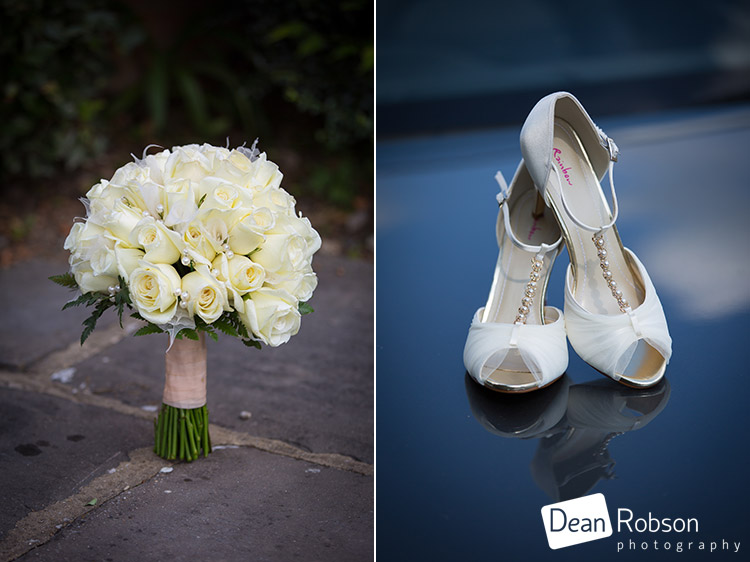 Maceij and the boys were almost ready, and we had some photographs in the garden.
The bride's carriage had arrived, and "Archie" had the job of escorting her to the registry office.
After the ceremony we had a few photographs in the registry gardens, before heading the Royal Chace Hotel for the reception.
The couple had a photo with "Archie".
Arran from Scarlett Heart Weddings (http://www.scarlettheartweddings.com/) was entertaining everyone with his amazing voice throughout the reception and into the evening.
There was an opportunity to grab a sunset photograph from the corner of the carpark!
By Dean Robson LBIPP (Blog feature written September 2017) – Qualified and Professional Wedding Photographer based in Sawbridgeworth – Royal Chace Hotel Wedding Photography 2017 by Dean Robson Photography Natural Wedding Photography for Hertfordshire and Essex.