Great Hallingbury Manor Wedding Photography: On Sunday I photographed Georgina and John's wedding which took place at Great Hallingbury Manor (http://www.greathallingburymanor.co.uk/), near Bishops Stortford on the Hertfordshire and Essex border. Forecast was for a dry but cloudy day, which for a photographer means perfect soft light for photographs and minimal shadows.
I arrived at Great Hallingbury Manor on the morning of the wedding to start capturing the wedding day and to tell Georgina and John's story. I took lots of natural and candid photographs as well as some formal and posed up shots along with the wedding portraits. Everything is shot in colour, but some of the photos were screaming to be black and white.
My aim is to capture real emotions and moments that unfold in front of me.
It wasn't long before the groom and the chaps arrived.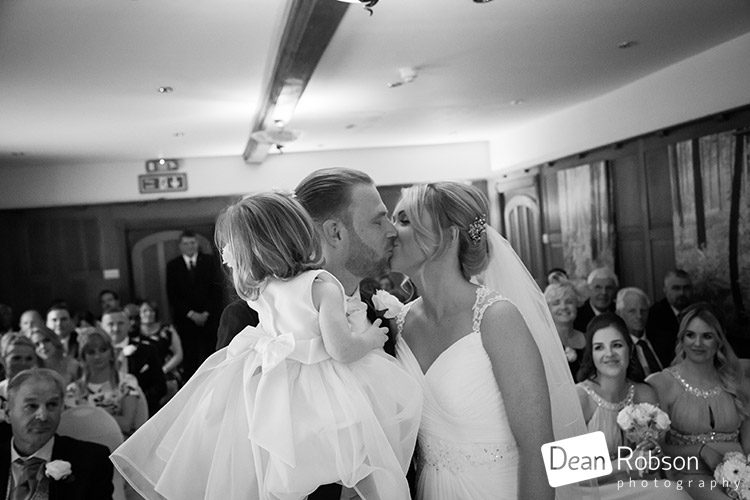 After the ceremony we took advantage of the dry weather and had some family group photographs before inviting the couple away for a few minutes for their wedding portraits.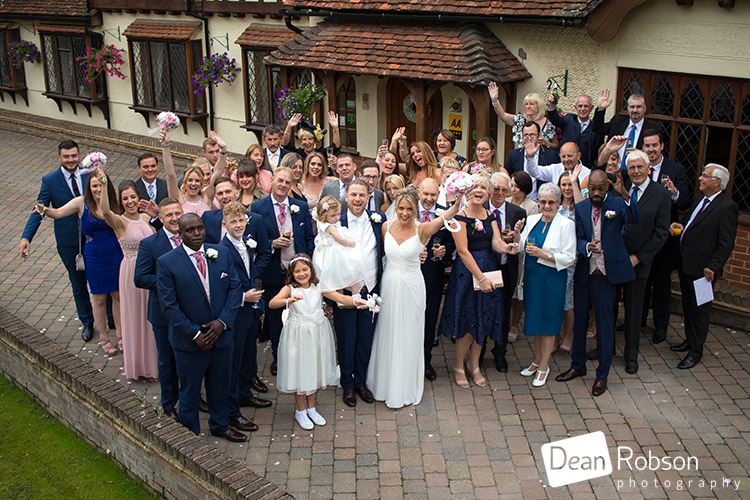 This area behind the car park made for some lovely photographs, and gave me an idea for later.
After the meal and speeches I captured some natural moments outside, before it was time for the cake and first dance.
Lloyd was the DJ for the evening and kept everyone entertained.
We returned to the area behind the car park and I took some stunning sunset style shots using my off camera flash set up.
I had a lovely day with Georgina and John, and was made to feel very welcome by all their friends and family.
By Dean Robson LBIPP (Blog feature written September 2017) – Qualified and Professional Wedding Photographer based in Sawbridgeworth – Great Hallingbury Manor Wedding Photography by Dean Robson Photography Natural Wedding Photography for Hertfordshire and Essex.