The Mecure Noke Hotel Wedding Photography: On Saturday I photographed Kerry and Ben's wedding at the Mecure Noke Hotel (http://www.mercure.com/gb/hotel-A0I1-mercure-st-albans-noke-hotel/weddings.shtml) in St Albans, Hertfordshire.
I arrived at the brides home in the rain, but the forecast was for the rain to lift and remain overcast and cloudy. From a photography point of view cloud is actually a good thing as it produces soft light and less shadows. My aim was to produce lots of candid and natural photographs as well as few of the standard wedding photographs. I try to build my service around the couples requirements and they decide on how much natural photography they would like. I try to be relaxed in my approach and make sure I'm not obtrusive as I want everyone to enjoy the day.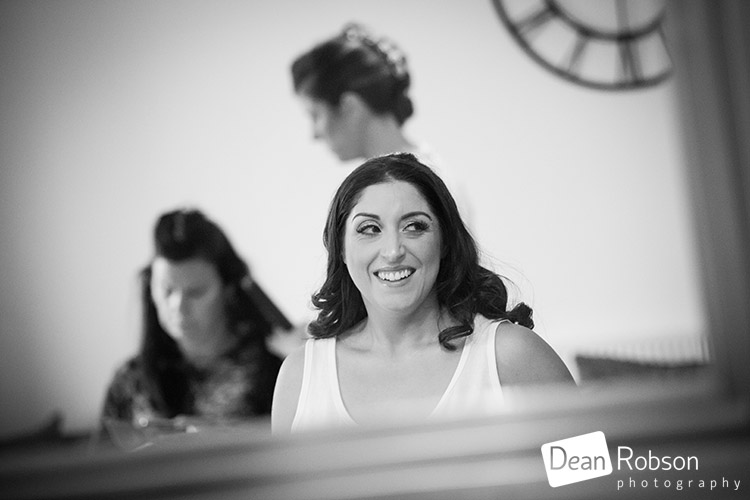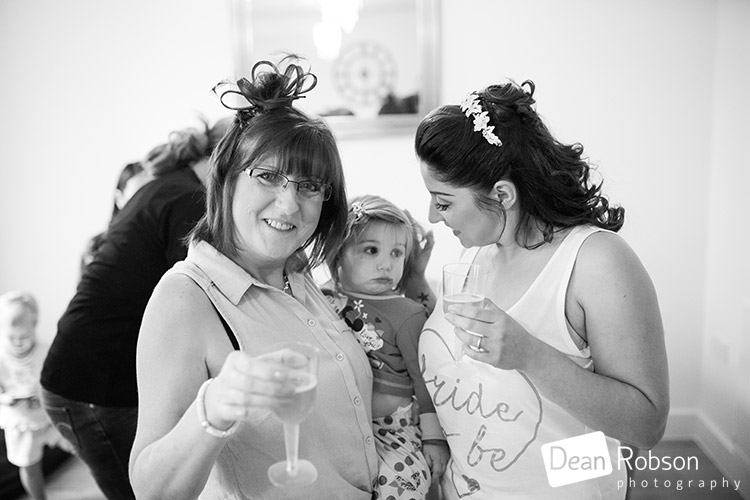 I then took the short journey to The Noke Hotel in St Albans.
It wasn't long before the bride arrived.
After the ceremony there were reception drinks in the bar area. After lots of natural candid shots, I then invited everyone outside for a few group photographs as it was dry.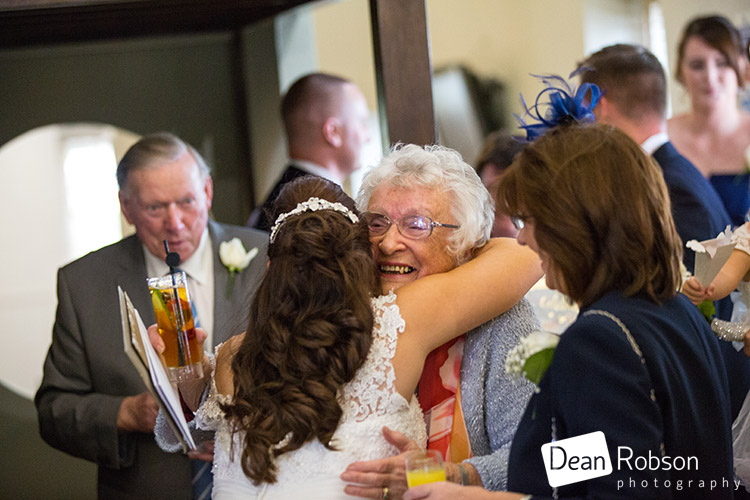 After taking all the group photographs I then took the couple for their wedding portraits.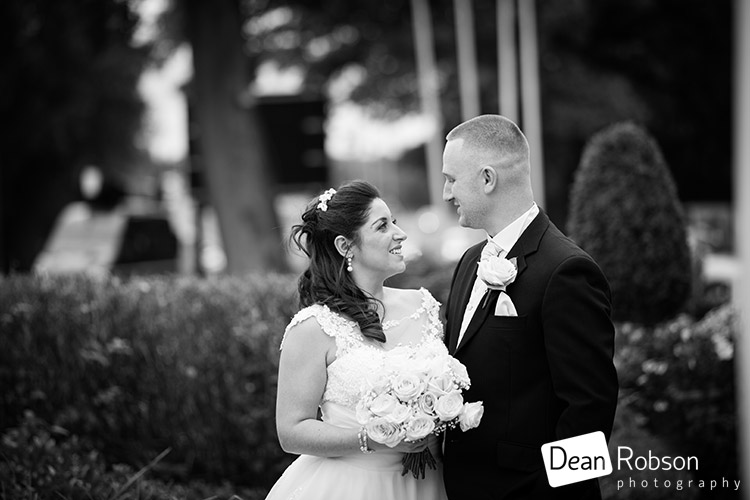 There was quite a heavy shower after the speeches and I managed to capture this lovely rainbow!
The evening reception took place in the marquee and it looked amazing!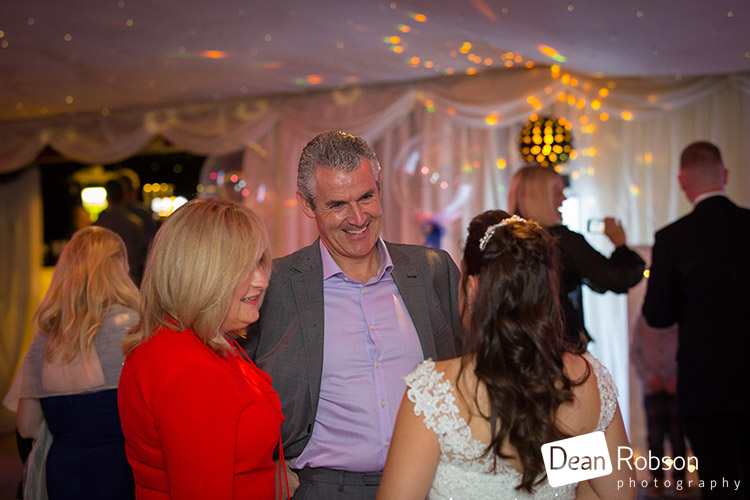 There was also an opportunity to get a sunset photograph in the overflow carpark. I had a lovely day with Kerry and Ben, and their friends and family!
By Dean Robson (Blog feature written October 2017) – Qualified and Professional Wedding Photographer based in Sawbridgeworth – The Mecure Noke Hotel Wedding Photography by Dean Robson Photography Natural Wedding Photography for Hertfordshire and Essex where I am recommended.