Kings Oak Wedding Photography in Winter: Yesterday (beginning of December) I photographed this wedding for Tuesday and James which took place at the Kings Oak Hotel (www.kingsoakhotel.com) in High Beach near Epping. The forecast was for drizzle.
I arrived at Roydon Marina Village (www.roydonmarinavillage.co.uk) where the bride was getting ready.
I then met up with the groom at the Kings Oak Hotel.
The ceremony was at 4pm, so the last of the daylight was fading as the bride arrived for the ceremony.
There was a Christmas feel for the wedding.
After the ceremony I took lots of candid shots and then some family group photographs in the ceremony room.
After the meal and the speeches there was time for a few more bridal party photographs.
The couple then had their first dance. They had a sparkly dance floor which looked amazing.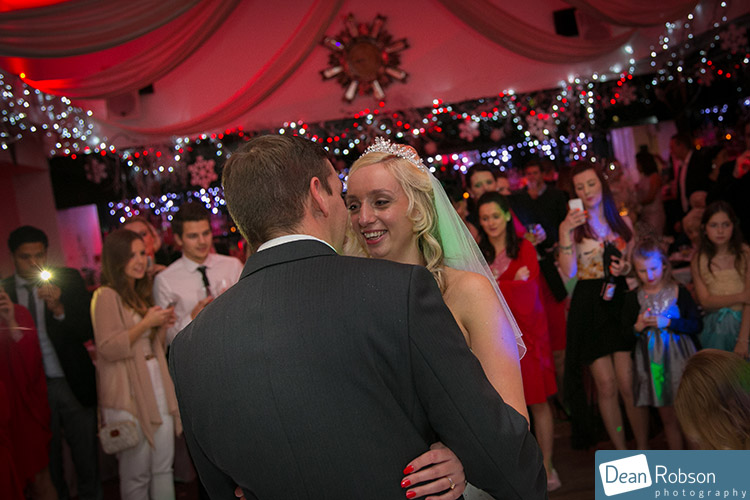 I had a great time photographing Tuesday and James' wedding day and the venue was perfect for a winter wedding.
By Dean Robson LBIPP (Blog feature written December 2014) – Qualified and Professional Photographer based in Sawbridgeworth – Kings Oak Wedding Photography by Dean Robson Photography – Hertfordshire and Essex Wedding Photography.