Elsenham Golf Club Wedding Photography: On Saturday I photographed Verity and Dominic's wedding at Elsenham Golf Club (https://www.golfworldstansted.co.uk/weddings) near Stansted in Essex. The forecast was for mixed weather conditions.
Specialising in natural wedding photography, I spend a lot of time looking for those candid moments, the genuine smiles and emotion from the day. I don't want my couples to remember having lots of photographs taken, I want to surprise them with the things they didn't see me taking and the things they might have missed. I try to blend into the background as much as I can trying not to disturb the natural moments unfolding in front of me. The bridal party were getting ready at the family home.
I was photographing alongside videographers, Harry and Dan, from K & K Weddings (http://www.kandkweddings.co.uk/) and they were very easy to work with.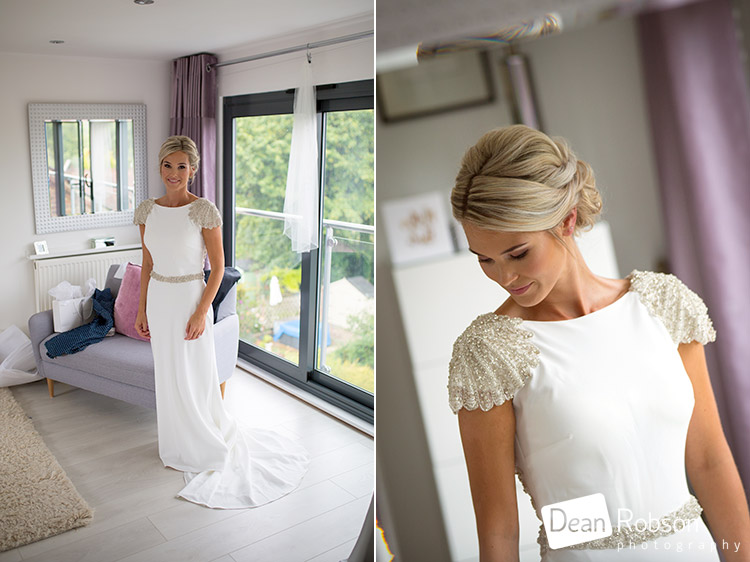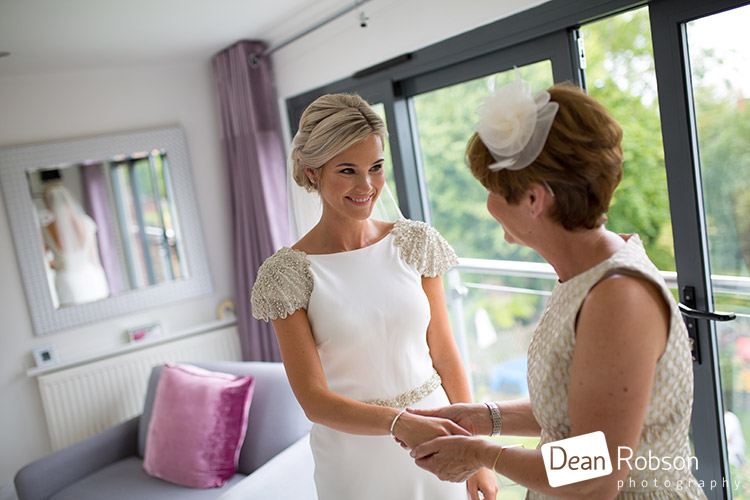 It was raining when I left their home, but when I arrived at the Elsenham Golf Club it was dry again. I met up with the guys.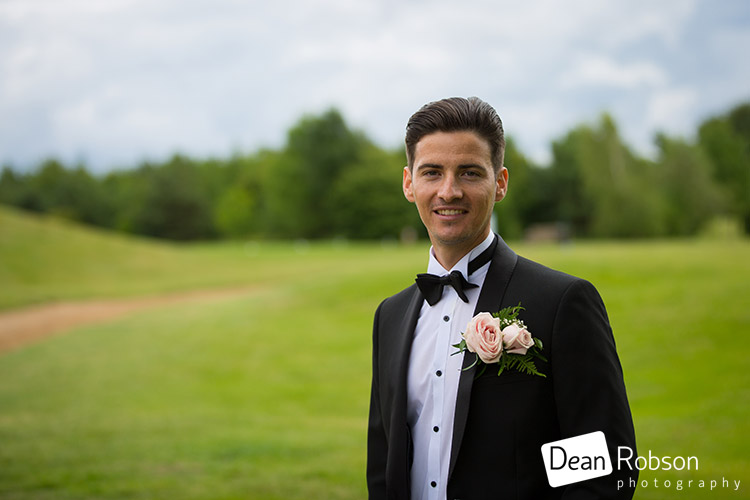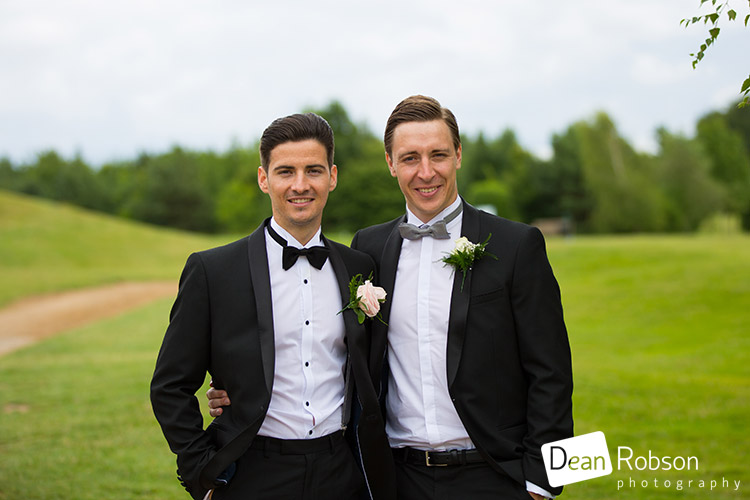 The bridal party weren't far behind.
After a rain shower we had just enough time for a couple of group photographs before a thunder storm arrived.
After the reception drinks everyone was seated for the wedding breakfast.
The rain finally withdrew and we went for the wedding portraits, on a golf buggy to some locations on the golf course.
When we returned we finished off the group photographs that were delayed by the rain.
The couple then had their first dance.
The evenings entertainment was provided by live band, Pharaoh and The Beats (https://www.pharaohandthebeats.com/) and they sounded great!
There was an opportunity for a dramatic sunset style photograph. I had a great day with Verity and Dominic and we didn't let the challenges of the weather get the better of us!
By Dean Robson LBIPP (Blog feature written July 2017) – Qualified and Professional Wedding Photographer based in Sawbridgeworth – Elsenham Golf Club Wedding Photography by Dean Robson Photography Natural Wedding Photography for Hertfordshire and Essex.