Canons Brook Golf Club Wedding Photography: On Friday I photographed Lisa and Gary's wedding which took place at Canons Brook Golf Club (http://www.canonsbrook.com/ ) in Harlow, Essex.
The bridal party were getting ready at the Hunters Meet (https://huntersmeet.co.uk/) in Hatfield Heath. The weather forecast was for rain from lunchtime, continuing all day, but still fairly warm temperatures. My aim is to tell Lisa and Gary's wedding story through my photos, and importantly the fun side.
Katie Nash from Hair By Katie was doing the hair along with a make-up artist.
Unfortunately the rain prevented us from having the outdoor ceremony. Mark Greatbatch (https://www.markgreatbatch.com/) was the Toastmaster who I have known for years and I'm always happy when I see he's on the same wedding as I know it will run smoothly. 
The ceremony took place in the barn.
After some candids under the gazebo, there was a slight pause of the rain. So with Mark's help, we got everyone outside for the big group photograph.
As it stayed dry, we rattled through the couples group list as the groups always look nicer outside.
With very light rain in the air we decided to continue and do the couple's wedding portraits using the golf course as a background.
As we finished the rain came down, and didn't stop for the rest of the day. I'm so pleased we took advantage of the dry half hour when we did otherwise we would have missed out. It was time for the meal and speeches in the barn.
The evening party took place in the club house and Lloyd Bird was tonight's DJ. I've worked with Lloyd many times and he always brings fun to the night.
The first dance was sung and played by Chris Talbot.
Gary the Groom also had a song to play.
After some acoustic covers, Chris Talbot switched to his Swing set.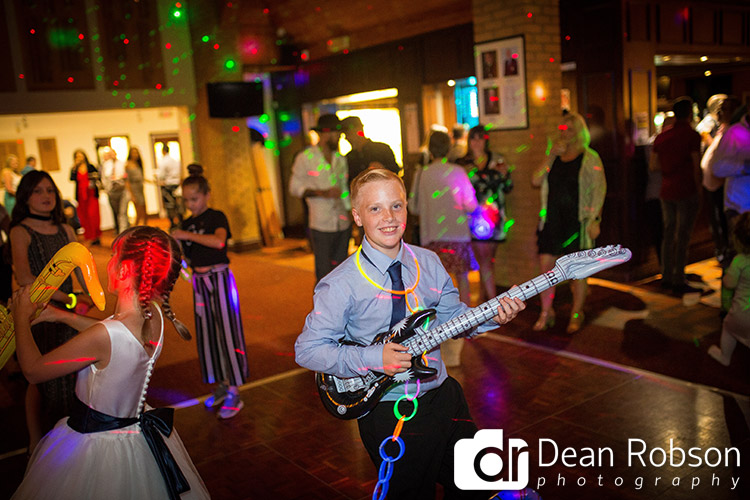 I had an amazing time with Lisa and Gary, and was so pleased they asked me to be their photographer.
By Dean Robson (Blog feature written August 2019) – Qualified and Professional Wedding Photographer based in Sawbridgeworth – Canons Brook Golf Club Wedding Photography – Natural Wedding Photography.