Wedding Photography at Gaynes Park: On Friday I photographed Kayleigh and Luke's wedding at the lovely Gaynes Park (www.gaynespark.co.uk) near Epping in Essex.
It was a wet December morning when I arrived, but the outlook was for dry spells, some rain.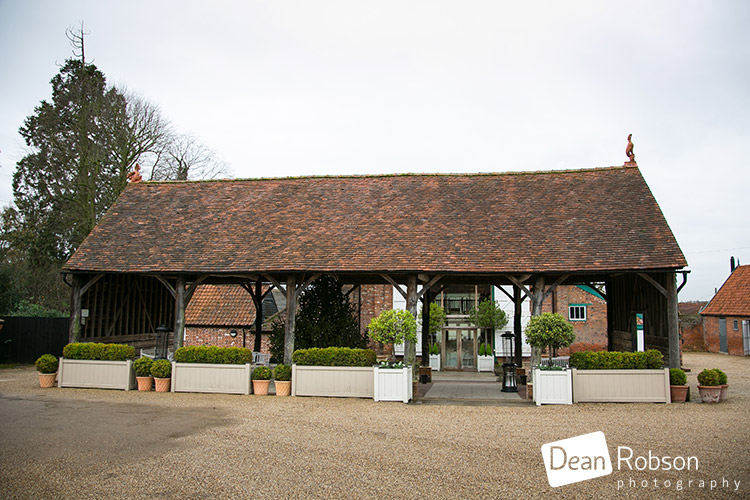 I was pleasantly surprised when Steve from Simply Wedding Movies (www.simplyweddingmovies.co.uk) arrived as I have worked with him many times. We really work as a team which makes everything run smoothly.
The ceremony took place in the orangery, which even on a wet day is lovely and bright.
The rain eased off just before the ceremony.
After another shower we all headed outside for a few group photographs, the step ladder came in handy for this one.
We then headed off for the wedding portrait shoot with the couple.
Just before the meal there was also time for this lovely sunset shot.
After the speeches we went for a couple of night-lit shots in the walled garden, and best man James assisted as our light holder.
The Mill Barn had been transformed into a beautiful dance floor and lovely lighting by Piano DJ (www.pianodj.co.uk) and Mediterranean Occasions (www.mediterraneanoccasions.co.uk).
I had a great day with Kayleigh and Luke, Gaynes Park and all the people I worked with on the day.
By Dean Robson LBIPP (Blog feature written December 2015) – Qualified and Professional Wedding Photographer based in Sawbridgeworth – Wedding Photography at Gaynes Park December by Dean Robson Photography – Natural Wedding Photography for Hertfordshire, Essex and the South East of England. Local wedding supplier for Gaynes Park.