Reid Rooms June Wedding Photography: On Friday I photographed Leila and Rabi's wedding at the Reid Rooms (https://www.thereidrooms.co.uk/ ) in Margaret Roding, Essex where I am very proud to be recommended photographer.
I arrived at the Reid Rooms on the morning of the wedding. The forecast was for rain showers and possible sunny spells. My aim was to capture the wedding story for Leila and Rabi, and I took lots of natural photographs through out the day as well as a couple of posed up ones. The bridal party were getting ready in the farmhouse and the familiar face of Gail Gardner (https://www.gailgardner.co.uk/) who does wedding hair and make-up was getting everyone ready. I worked alongside Gail many times and she does an amazing job and keeps everyone calm too.
I caught up with Rabi and his best men for a few photographs. I was working alongside Joe (https://hfproductions.online/) who was the couples professional videographer and family friend. The wedding had a blend of Moroccan and Indian influence and all the outfits were so delicately detailed.
The ceremony took place in the ceremony room which had a couple of readings and lasted about 25 minutes.
After the ceremony everyone headed out into the courtyard while an Indian drum band played.
Nature wanted to join in the confetti as it rained slightly as the couple were showered in petals.
After a brief shower we ventured outside for some candid photographs, the family group photographs and also the couples portrait shoot utilising the lovely backgrounds the Reid Rooms has to offer.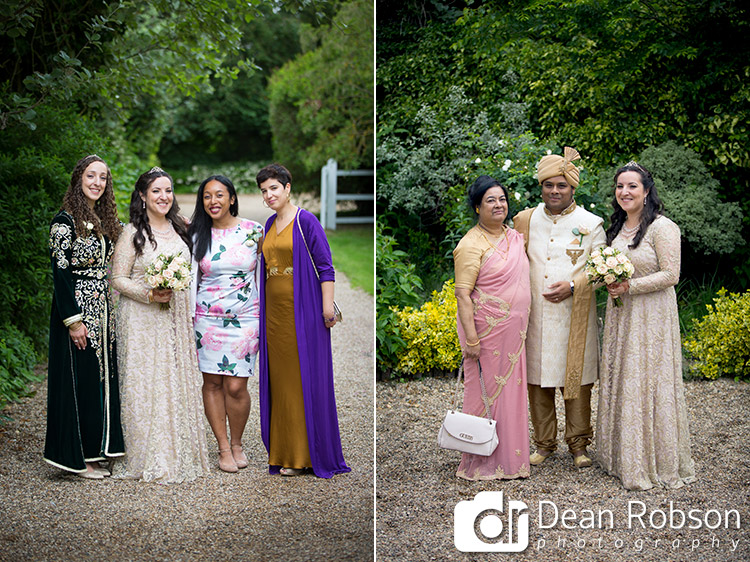 Everyone went into the dining room for the wedding meal which was a fabulous Moroccan feast. The smell was amazing and tasted delicious! 
There was some musical entertainment from one of the best men, and the speeches followed shortly after.
After the speeches we made use of the evening light as the sun had decided to show up. The couple changed into their evening attire and we used the farmhouse area for a few photographs.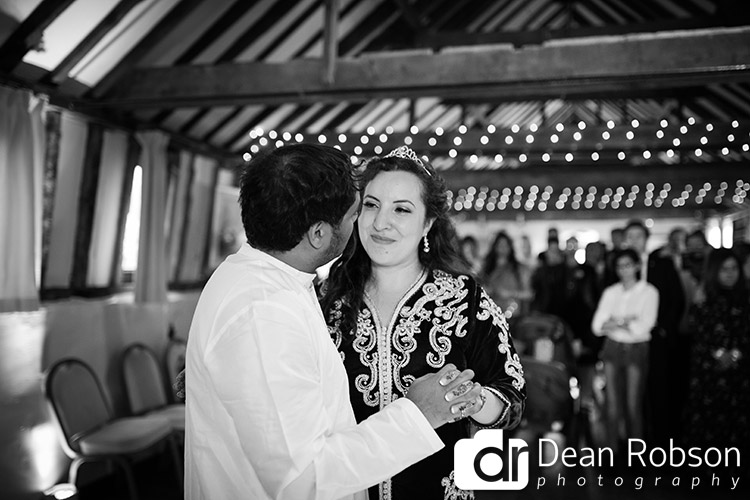 After the cutting of the cake and the first dance, we were all treated to a Moroccan/Indian dance off… it was a stunning performance!
If you follow my work, you will know that I do love a good sunset and we were not disappointed!
I had a great day with Leila and Rabi, it was a pleasure to capture their day. Thanks to Angie and the fabulous team at the Reid Rooms for making my job so easy, the venue looked beautiful!
By Dean Robson (Blog feature written June 2019) – Qualified and Professional Wedding Photographer based in Sawbridgeworth – Reid Rooms June Wedding Photography by Dean Robson Photography Natural Wedding Photography. Recommended photographer at the Reid Rooms