Peterstone Court Wedding Photography taken back in August 2013 in the Brecon Beacons (http://peterstone-court.com/weddings/) for Catrin and Matthew.
I was very excited to be asked to photograph this wedding in the Brecon Beacons. I met the couple at a local wedding fair in Hertfordshire and they mentioned they were getting married over in Wales, but they loved my work. I explained that I do occasionally get asked to photograph all over the world so this really wouldn't be a problem. The location was beautiful and as unpredictable as the weather can be in the Welsh mountains, it ignored the weather forecast and stayed dry and sunny!
I arrived very early on the morning of the wedding and caught up with the bride who was getting ready.
It wasn't long before the groom arrived.
Then the guests started to appear.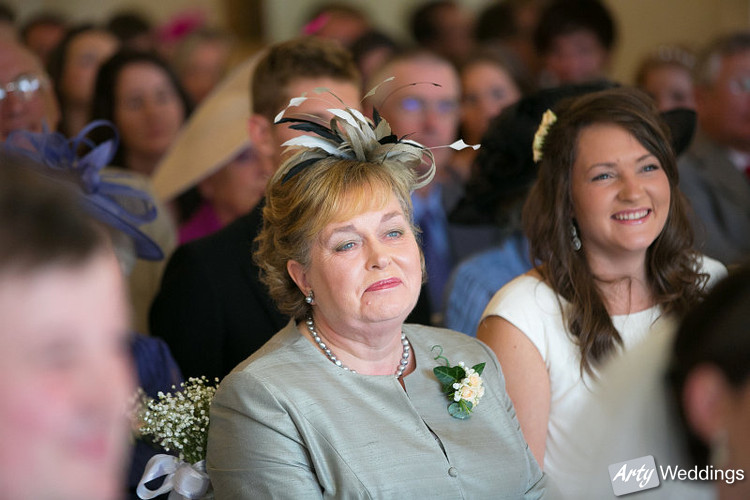 After the ceremony we all headed outside on the balcony for the reception drinks.
With a location as lovely as this and a couple who wanted to maximise their photo opportunity, we went for their wedding portrait shoot. As with all my weddings I try to use natural backgrounds and lots of soft light to give that romantic feel.
After some group photos and candids it was time for the wedding meal followed by the speeches.
Catrin and Matthew were a really fun to couple to photograph and I was so pleased they chose me to photograph their wedding.
By Dean Robson LBIPP – Arty Weddings (Blog feature written December 2013) – Qualified and Professional Photographer based in Sawbridgeworth – Peterstone Court Wedding Photography – Brecon Beacons in Wales – Hertfordshire and Essex Wedding Photography.