Marygreen Manor Wedding Photography: On Saturday I photographed Debbie and Deane's wedding at Marygreen Manor (http://www.marygreenmanor.co.uk/) in Brentwood, Essex. This is a venue I'd not photographed at before. Marygreen Manor is an early 13th century manor house situated in Brentwood. It has a secluded Courtyard Garden at the rear. My aim was to capture the wedding story for Debbie and Deane through my photography focusing on the natural moments, the details as well as a few group and wedding portraits along the way.
The bride had requested that she didn't want any of the getting ready shots, hair and makeup etc. so I arrived at the venue around an hour before the ceremony and caught up with the groom.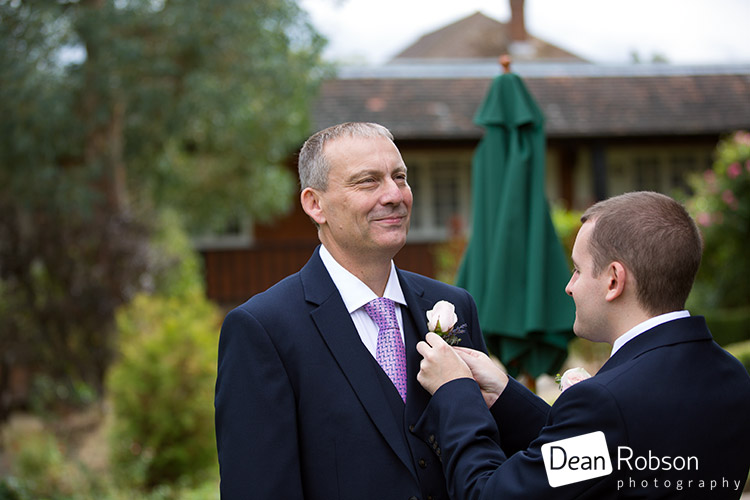 The ceremony took place in the Samuel Pepys' Room and there were 15 guests in total for the day part of the wedding and then more to arrive for the evening reception.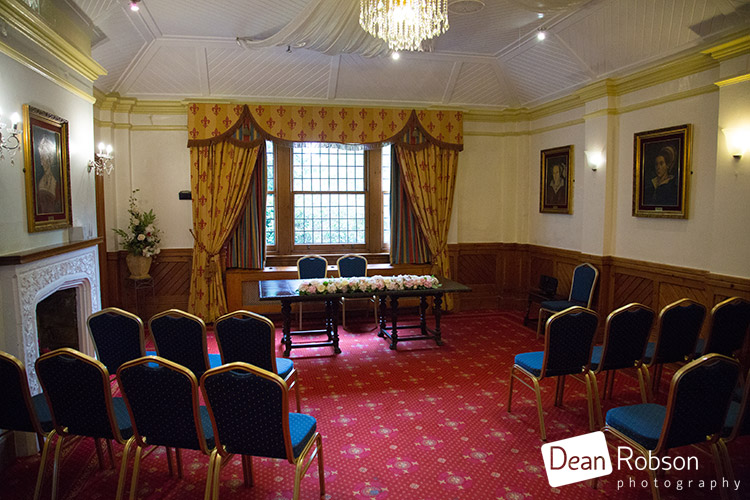 Afterwards the guest were invited into the lounge for canapés and the drinks reception.
We then popped out to the courtyard garden for a few group photographs and the wedding portraits.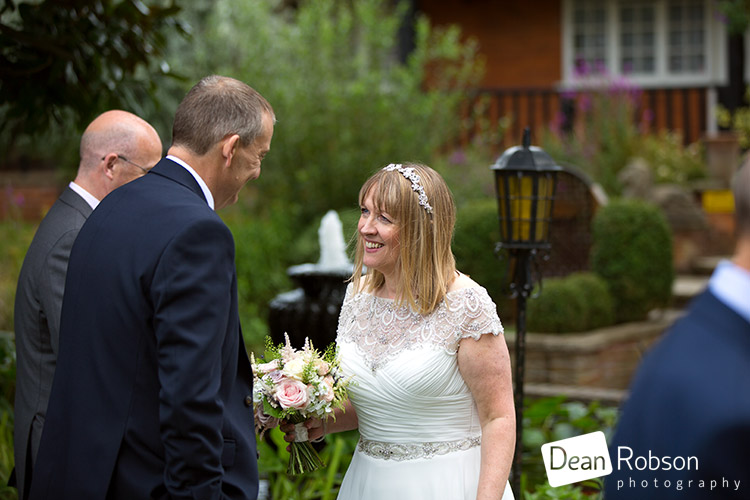 The speeches and the wedding breakfast took place back in the Samuel Pepys' Room.
Once the evening guests had arrived the party took place and the couple cut their wedding cake and had their first dance.
I had a lovely day with Debbie and Deane and wish them all the best in their future together. We also managed to capture this dramatic sunset style photograph in the car park at the front of the hotel.
By Dean Robson (Blog feature written September 2018) – Qualified and Professional Wedding Photographer based in Sawbridgeworth – Marygreen Manor Wedding Photography by Dean Robson Photography Natural Wedding Photography for Hertfordshire and Essex.