A Winter Wedding at South Farm: As it is almost Winter, here is a wedding I photographed a couple of seasons ago for Amanda and Oliver, which took place at South Farm (www.south-farm.co.uk), near Royston in Cambridgeshire.
I arrived at South Farm on a snowy morning. I left home a lot earlier than normal just in case as the reports were for more snowfall. South Farm is a lovely wedding venue and very picturesque.
I met up with the bridal party who were getting ready in the bridal suite.
It wasn't long before the groom arrived in a fabulous Ferrari.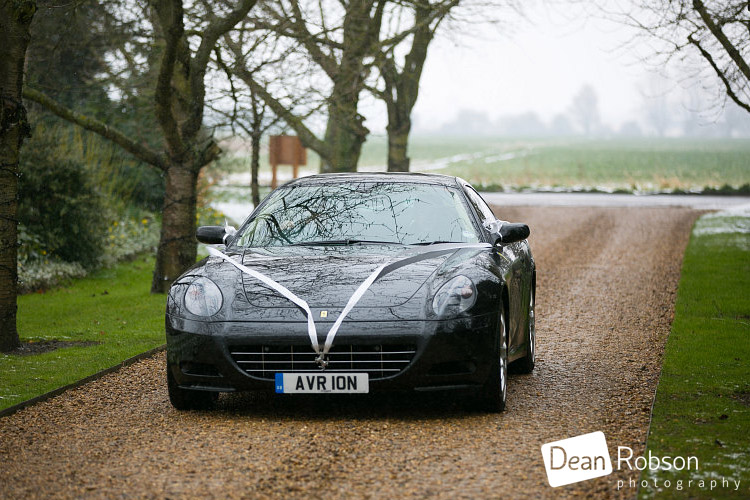 The ceremony took place in The Old Dairy.
It was snowing, but the couple really wanted their big group photograph, so the easiest way to do this is for everyone to take their umbrella with them.
And only lower them for the photograph!
The family photographs were taken in The Farmhouse.
After warming up we ventured outside for a few photographs before the snow came down very heavily.
The Tudor Barn was a lovely setting for the meal and speeches.
I had a lovely day with Amanda and Oliver. Winter weddings are fun and although it was cold outside, it was lovely and warm inside and a great atmosphere too!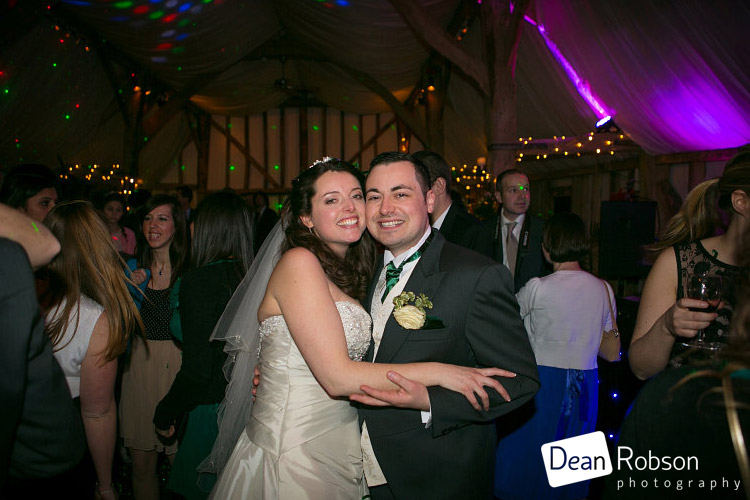 By Dean Robson LBIPP (Blog feature written October 2015) – Qualified and Professional Wedding Photographer based in Sawbridgeworth – A Winter Wedding at South Farm by Dean Robson Photography – Natural Wedding Photography for Hertfordshire, Essex and the South East of England.